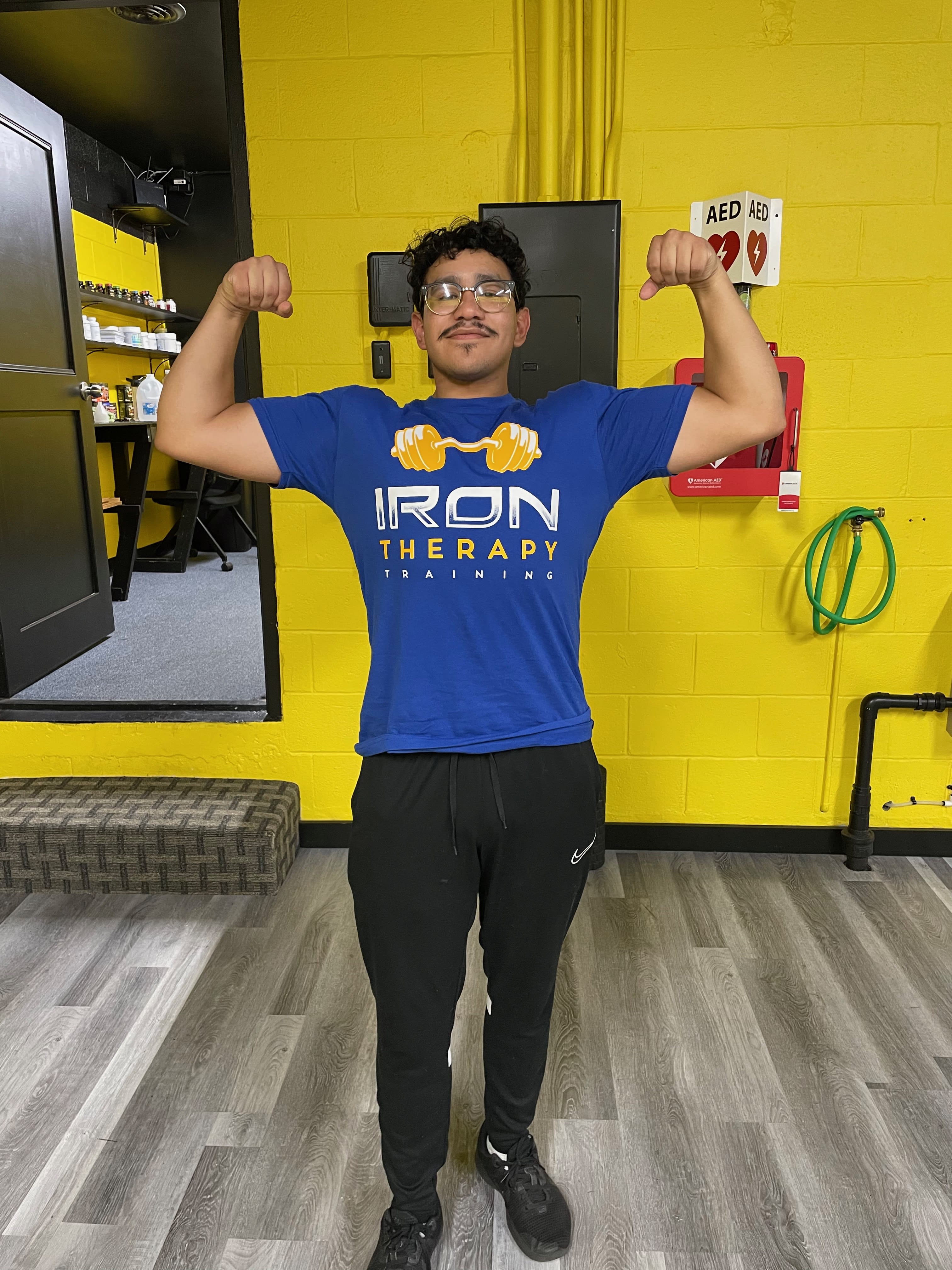 Eduardo Prado
Hello I'm Eduardo Prado, originally hailing from Durango, Mexico, but most of my life has been right here in Great Bend, KS. I navigated through Great Bend Middle School and Great Bend High School before earning my associates degree in exercise science at Barton County Community College in 2021.
Between 2019 and 2021, I was deeply immersed in the Sports Medicine Program at Barton County Community College. This program was a game-changer, providing hands-on experience working with athletes, athletic trainers, and gaining insights into injury assessments, rehabilitative procedures, and preventive methods. The knowledge I gained here seamlessly connected with my exercise science major, making me feel confident in my chosen field by the end of 2021. Post-graduation,
I decided to take a gap year and venture out for a bit. Given the ongoing challenges of Covid-19, with most classes moving online, I couldn't envision significant learning in that environment. During this hiatus, I found myself slipping into a state of physical and mental discomfort. I became out of shape, and the activities that once brought me joy became a struggle. The turning point came in 2022 when I resolved to reclaim control over my physical and mental well-being.
Returning to Great Bend, I not only wanted to improve my own fitness but also assist others on their journeys to healthier lifestyles. I delved back into education, seeking additional courses to deepen my understanding of exercise physiology, nutrition, and other facets of personal training. Now, as an exercise science professional, my mission is to guide others toward a healthier, happier version of themselves.
My approach encompasses personalized fitness plans that consider individual goals, fitness levels, and lifestyles. I've seen the transformative power of holistic well-being, involving not only physical exercise but also proper nutrition, mental wellness, and lifestyle adjustments. I'm particularly passionate about helping those who've faced setbacks in their fitness journey, understanding the challenges they encounter. Great Bend is not just my home; it's a community I'm excited to contribute to. Whether you're a fitness enthusiast or someone taking those first steps, let's work together to build a healthier, stronger, and more vibrant community—one person at a time.